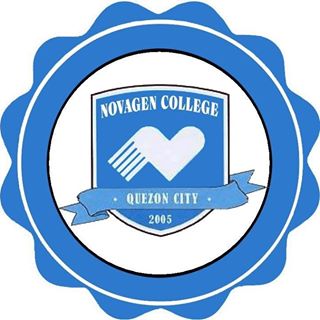 #797 quirino highway, gulod, novaliches, quezon city quezon city
Bachelors Degree
Master Degree
Doctorate Degree
Technical/Vocational
Certificate/Short Course
Online Course
5,000
Average Tuition Fee
10,000
Highest Tuition Fee
Novagen College Of Quezon City is a company engaged in Educational Institutions located in 797 Quirino Highway, Gulod, Novaliches,, Quezon City,
Caregiving NC II - 978 hours Computer Hardware Servicing NC II - 356 hours Food & Beverage Services NC II - 336 hours Housekeeping NC II - 436 hours
Other Information
Entrance Exam:

Yes

Classes Start At:

--N/A--

Term Structure:

--N/A--
Ownership:

--N/A--

Religious Affiliation:

None
Face to Face Class?:

Yes

Offer Online Class?:

No
Is this listing missing any information or containing incorrect information? Please send a Correction request by clicking the red Correction button at the top of this profile listing or scroll down to see the form. We appreciate your support!
Have a question?

Email Addresses:

No emails in records.

Websites:

No websites in records.

Mobile Numbers:

(02) 938 1449

Phone Numbers:

(02) 938 1449

Center of excellence:

--N/A--